Spearfish Lake Tales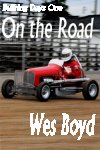 Main
Store
SLT Wiki
New Forum
Old Forum
FAQ
Contact
Shorts
Maps
---
Bullring Days One:
On The Road
by Wes Boyd
©2009, ©2012
Purchase this complete book at the Store
---
Intro
Photo feature
---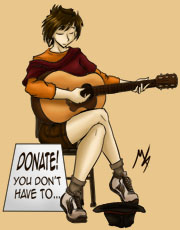 Donations are appreciated!
Donations are sort of the writer's version of a dude playing a guitar on the street corner. They're what keeps this site going and new stuff coming --
and after all, it's not like you've spent money on a book only to be disappointed in it.
Click here
to add to the tip jar!
---
Thanks to Wexwiz, Bob, PCB, and to someone else who wishes to be anonymous for proofreading, and to Doug for doing e-book conversions.

Special thanks to Butch Evans for fact checking, and to Randy Luttmer, owner and driver of the cover photo car.
Main