Main Page
Store
New Forum
Old Forum
SLT Wiki
FAQ
Contact
Online Book Links
Shorts & Rants
Maps of story areas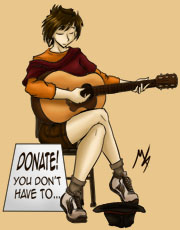 Donations are appreciated!
Donations are sort of the writer's version of a dude playing a guitar on the street corner. They're what keeps this site going and new stuff coming --
and after all, it's not like you've spent money on a book only to be disappointed in it.
Click here
to add to the tip jar!

"Shorts, Outtakes and Rants"
---
Most weeks I write a column for my paper; occasionally my daughter writes one. Usually they're focused at local issues, but every now and then I come up with one that I think Spearfish Lake Tales readers would find interesting, so I post them on the Spearfish Lake Tales Message Board. Since I've been neglecting "Shorts, Outtakes and Rants" recently, I decided to repost a few of them here, like this one. I hope you enjoy it! -- Wes
---
Oldies But Goodies
March 31, 2015
I was swinging through one of the national news pages to see if I could kindle an idea for a column, and happened to notice that today is the sixtieth anniversary of the first flight of the B-52.
The big bomber has been around for a long time. Although it first flew sixty years ago, the actual roots of the design go back even further than that. The Air Force still has about ninety of them flying, and all of them are over half a century old, since the last of them were built in 1963. The big old bird has outlasted several newer planes, mostly because it has been proven fairly easy to upgrade and modify for a variety of missions over the years. At present, the Air Force plans to keep operating them until the 2040s, which when you stop and think about it is pretty amazing for a combat aircraft.
The part that really seems amazing is that the B-52 was designed in a period when aircraft design was changing rapidly. In World War II, which wasn't very far in memory when the pencils for the B-52 first hit the drawing board, an aircraft a year or two out of date was a hazard to its crew from being so obsolete -- yet the B-52 has hung on forever.
The B-52 is not the only aircraft out of the 1950s that has hung on forever doing just exactly the job it was expected to do, and no matter how much technology has changed, it still is nearly impossible to replace with something better. The C-130 was first conceived of in 1951 and first flew in 1954. They are still being built.
The C-130 is pretty close to a universal airplane. It has done everything. Designed as a cargo plane, it has been used for just about anything that can be crowded into its cavernous interior, everything from gunship to hurricane hunter, spy plane to forest fire control, from bomber to tanker. Don't get me wrong -- it's a BIG airplane, and I know, for I was a passenger in one several times almost fifty years ago. But big as it was, that didn't keep the Navy with experimenting with flying them off a carrier deck. Although they decided to not go through with it operationally, they are still the biggest airplane to ever fly off an aircraft carrier.
In the late 1960s the Air Force decided to explore the idea of a C-130 replacement and came up with the idea of a design competition. Lockheed entered the C-130 in the competition -- and won! Only now is the Air Force halfway serious about considering a C-130 replacement, and it probably will not go into production until the 2040s, if at all.
The U-2 reconnaissance aircraft, also a 1950s design, is still flying and will probably be well into the future. The Air Force also operates KC-135s, which were early model Boeing 707s, also dating from the 1950s.
It extends to helicopters, too -- the UH-1 "Huey" and CH-47 Chinook are both 1950s designs, and are still in active use. The Army is now phasing out the UH-1, but the venerable CH-47 is still in production, and there are other slightly younger designs that are coming up on their fiftieth anniversary.
Old aircraft designs staying active for decades is not just a military thing, either. I can rattle off several civilian planes that are still in use -- and some still in production, after fifty and sixty years of service. It is not unusual for a single airplane to remain in use for forty or fifty years, with good maintenance and equipment upgrades as needed.
The point that comes to me out of all this is that developments in aviation just aren't coming as fast as they once did -- but that once they get things right they might as well keep them right. Or, to say it in a different way, just because it's new doesn't necessarily mean that it's better. It's something we all ought to bear in mind.
Back to Shorts page
Back to main page