Reader Comments
about
Runner's Moon
"Great story! Great series! You did an excellent job of bringing the reader into the excitement of the race."
"You seem to have a talent for keeping me awake nights, I hope that Josh, Tiffany and friends will be around for a good while yet as I have come to consider them as friends or neighbors."
"I'm loving it. Well, I've loved all of your stories, but this is one of the even-better ones."
"You are still doing a fine job of keeping me entertained. I am going to start reading all of your works again over the winter months here in New Zealand."
"You write some great stuff. It was like a real race and I was right there."
"I love your word pictures. The words seem to explode off the pages and onto the screen of the mind. It's a pleasure to read your graphic demonstrations of the language. Keep up the good work. Thanks for taking the time to share your talents."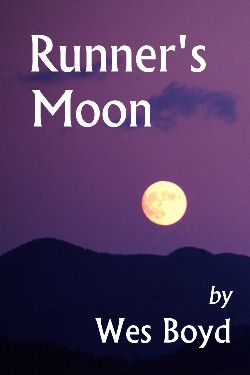 Runner's Moon

Two kids, a dream, and acres of dogs . . .
Josh and Tiffany want to become dogsled racers. They just have to grow up first -- and learn about what they're doing along the way.

A follow-on to Busted Axle road, focusing on Josh and Tiffany's adventures. It's not necessary to read Busted Axle Road first.

New revision fixing many typos!



Approximately 91,000 words (about 215 print pages)





Many Ordering Options!


From the Spearfish Lake Tales Store, through Paypal
---
Spearfish Lake Tales Store downloads are sent by hand, and you do not get an immediate response. I will fill the order as soon as I can. RTF and MOBI/PRC files are sent in a .zip file; I can send unzipped if requested.
Don't have Paypal? Don't like Paypal? Contact me and we'll work out something.